Let's chat hair for a few! We all have that hair inspiration pic of the girl with Princess Jasmin hair. You either have this photo because you were born with the same hair as Jasmin and you feel like you are related (LUCKY!!) or in most circumstances, this is the hair you dream to have, especially on your wedding day. We say, let's change our attitudes and know that whatever hair we were born with is awesome and can be worn however you wish! The days of heavy extensions are taking a backseat and natural, effortless hairstyles are taking its place. You can work magic with what you have!
2019 New York Bridal Fashion Week beautifully demonstrated some of these new hairstyles. From the low ponytails, petite chignons, beachy waves, and modern half-up's all different types of hair were being styled. Take a look at some of the hairDO's we loved!
FRAMING HALF UP
Use those face-framing pieces to create an updated half up. Adam Zohar amplified his statement v necks and embellished bodices at Bridal Fashion Week with this natural effortless look. You get the perfect mix of the hair up hair down look! This will make all the difference as you climb the mountain for photo's and only have to hold your skirt and not constantly tuck your hair behind your ears!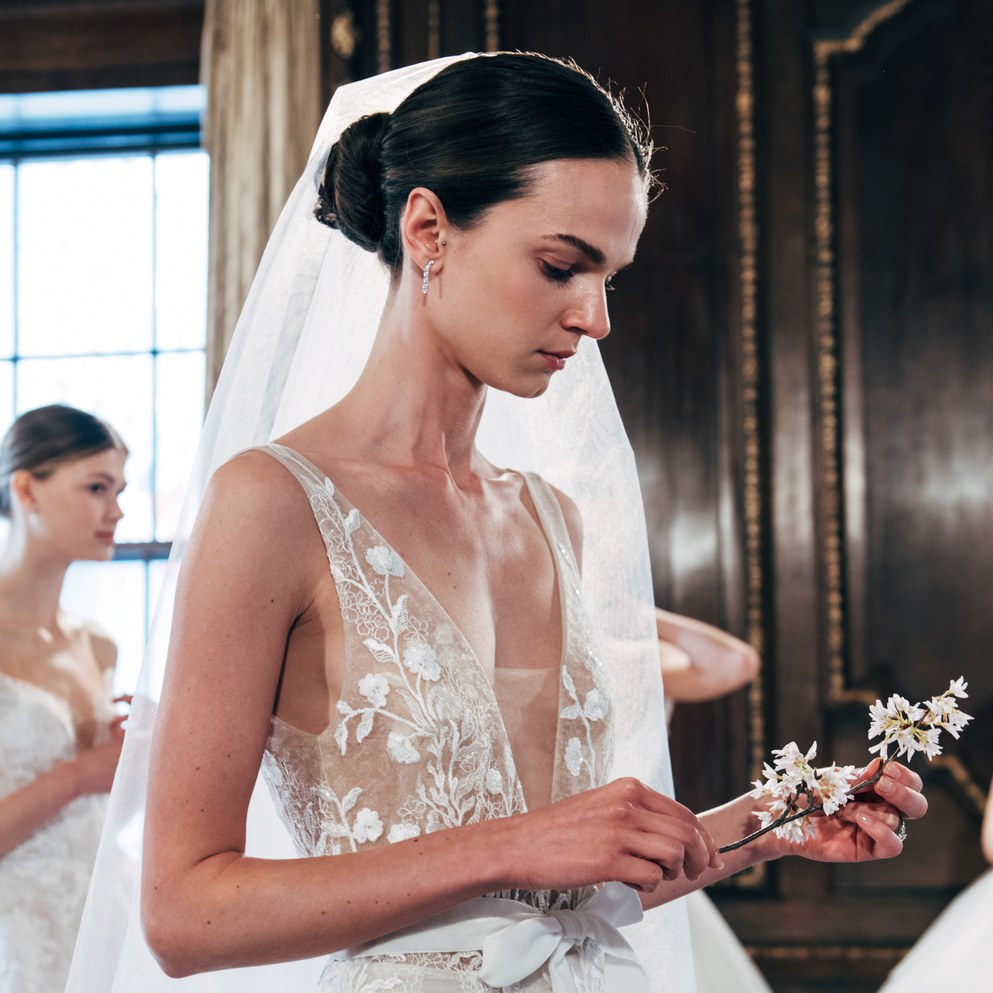 THE PETITE CHIGNON
The petite chignon is fluent and timeless. It is a look that compliments all gown styles and accentuates the structural beauty of the face. Monique Lhuillier's 2019 show emanated regality and poise. The gowns were masterpieces that welcomed the clean, sculpted hairstyle to bring the whole look together! The looks were also accented with beautiful cathedral veils which fit perfectly the chignon.
What are your thoughts on these 2019 looks?
P.S. If you would like some ideas of what hairstyles we would recommend with your gown please reach out to us!
P&D XO
Cover photo by Alyssa Greenberg sourced from BRIDES blog.