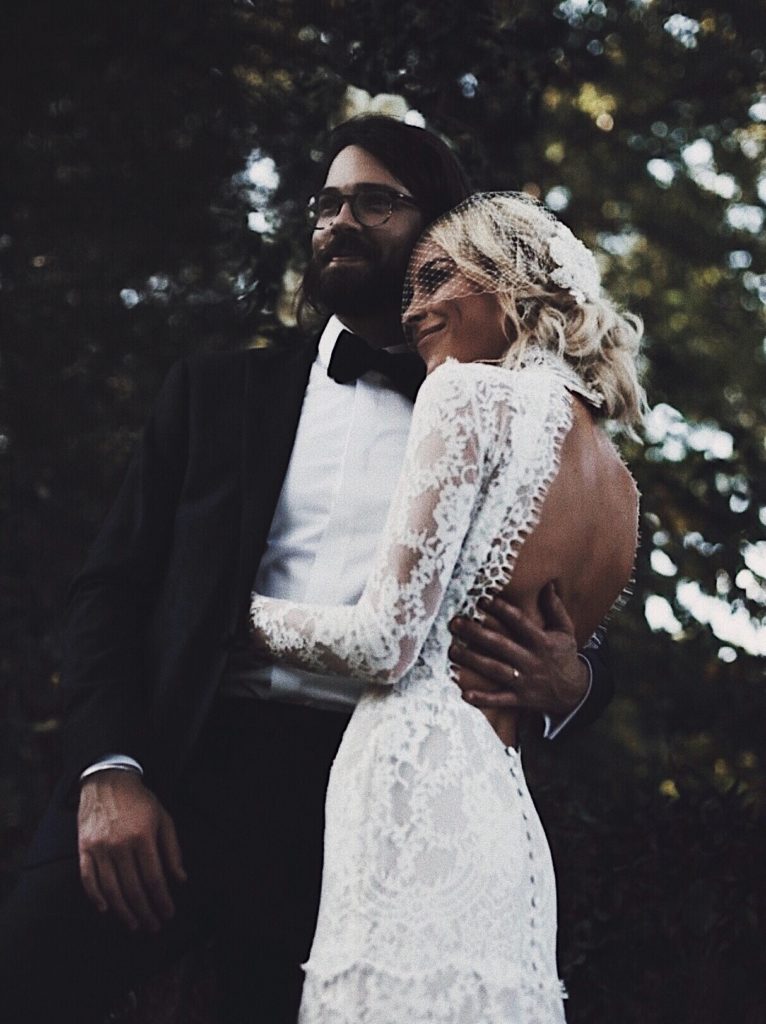 Mary Lawless is a life style influencer (HappilyGrey) based out of Nashville. This lady truly kills it! Her eye for fashion is one I admire hugely.
Mary has a very special love story with her man, Madison. She met her fiancé just over a year ago, they were engaged 5 months later, then married in just 11 months! I guess you do really know when you know! They both wanted their wedding day to be intimate and simple, so they only had 35 close family and friends attend their ceremony. Mary's vision was to recreate Kate Moss's Wedding in 2011. Vintage vibes, outdoors, flowers everywhere with all ladies in white. The ceremony was held just outside Nashville at Bloomsbury Farm. The perfect backdrop for this special day.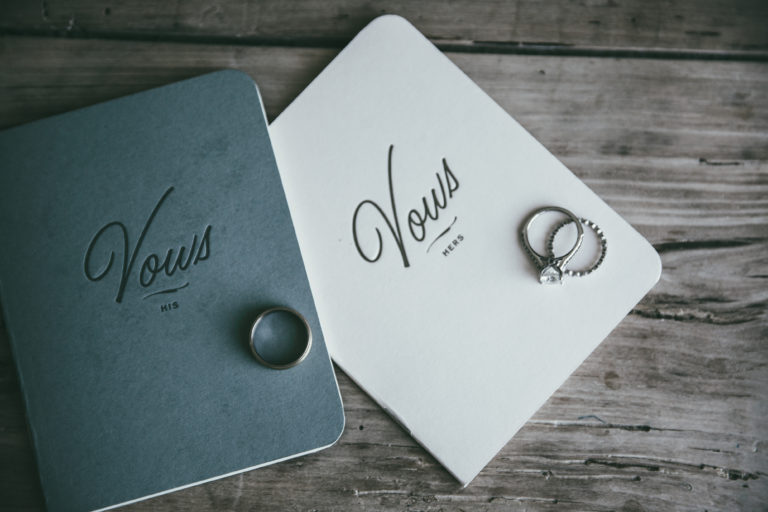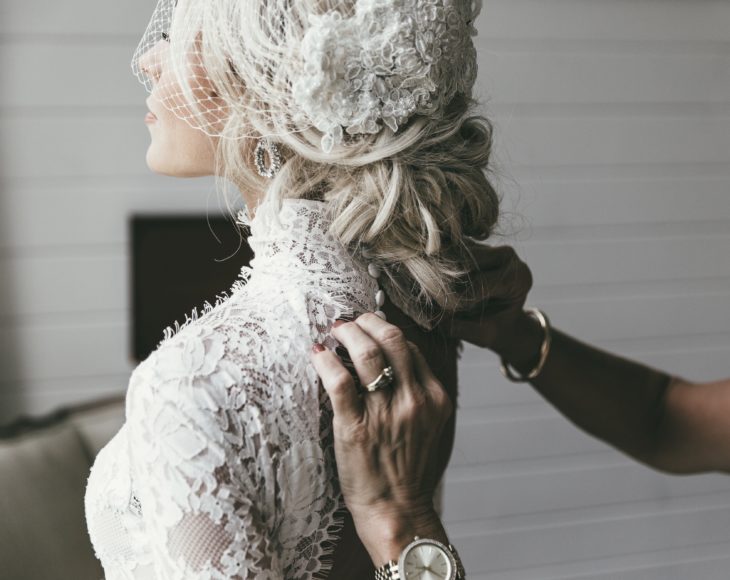 That DRESS!
I can't get over how beautiful Mary looked. She found her dress in Nashville at The Dress Theory by Claire Pettibone. Of course being the fashion icon she is, she put a spin on her dress and chose to do the most amazing customizations with the help of couture designer Karen Hendricks. The customizations range from "opening and dropping the back, elevating the neckline, extending the sleeve, and changing the lace underlay to completely cover full chest. She accessorized with a vintage bird cage veil and nude heels. Her whole look spoke to me, that vintage, elegant, sexy vibe she created was the perfect mix.
Circle Ceremony.
Many special moments were included in this ceremony - from Mary arriving with her Father, Madison's brother officiating, the use of her Grandmothers bible and their party surrounding them in a circle. All this love makes my heart sing! It is a rariety to see people step away from the traditional rows at ceremonies. To see a set up like this that is so unique and intimate is very cool. I think I may just have to do this when my day comes!
Specialized Reception.
The reception was nothing short of amazing! The couple showed video clips of the ceremony at the beginning as well as their personalized vows displayed on oversized scrolls. Allowing the guests arriving after the ceremony to feel equally as included. I really enjoy the sharing of their vows afterwards. I find when you go to a wedding you often miss hearing the vows and to me thats one of the most special parts of a wedding, and being able to read them later on is just as wonderful!
Mary went with an outfit change for the reception into a Pronovias gown. She kept the fit & flare, long sleeves theme, and a romantic sexy vibe. Mary paired the gown with a half up, half down hair style which was a bit more relaxed for the ceremony! I love when brides have the opportunity to switch things up throughout the day, such a fun idea!
The End.
Of course once again Mary impresses us all with one last change, into a very stylish jumpsuit by Roksanda, and throws her hair up into a beautiful relaxed ponytail.
They finished their night off with a packed dance floor, late night gelato and take-out tacos. That sounds like a great ending to an amazing day!