Today we get to showcase this gorgeous DaLaarna gown from one of our beautiful and absolutely breathtaking real brides. As our Calgary bridal shop, seeing images of our brides on their wedding day is one of our favourite parts of what we do!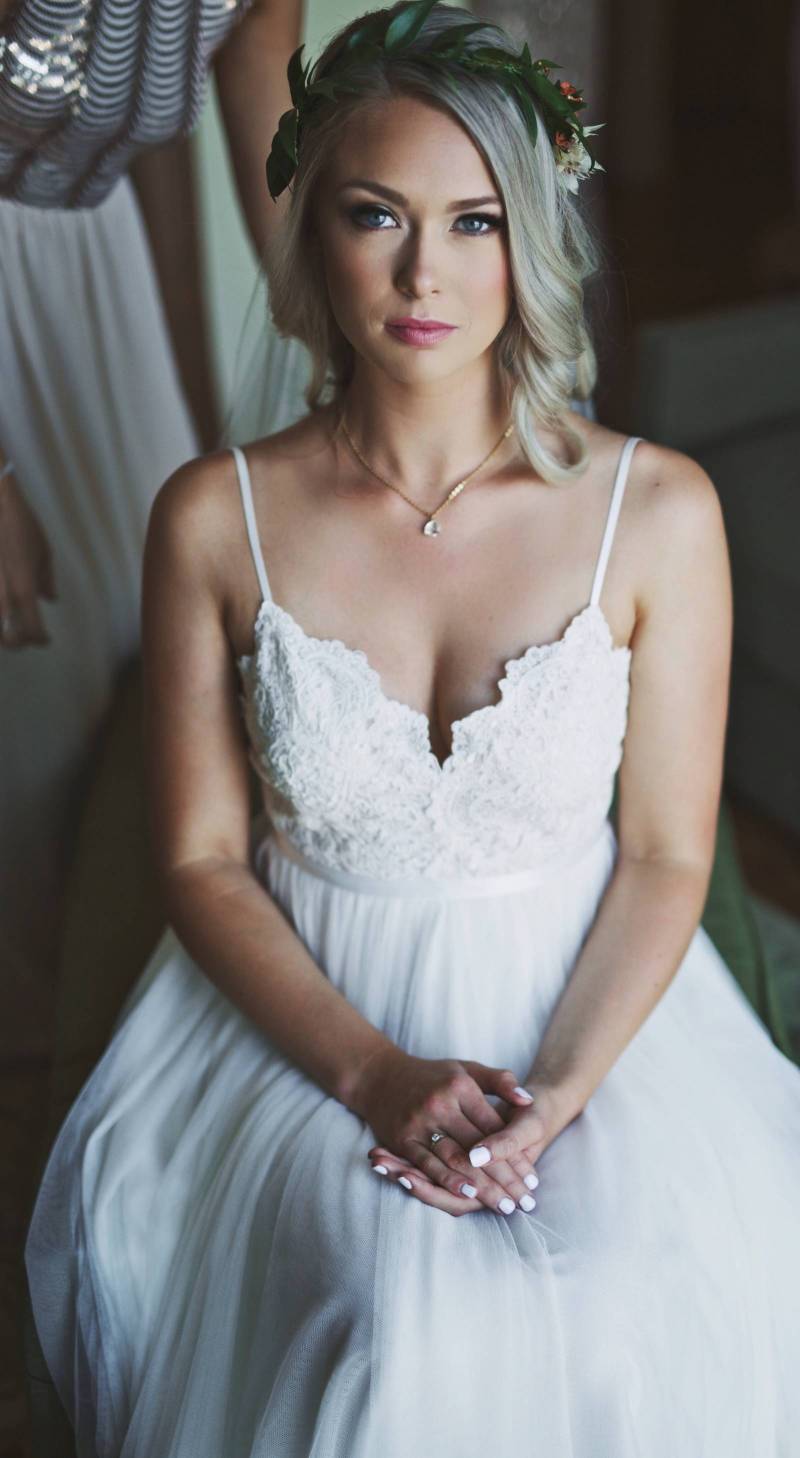 The Paige gown by DaLaarna was inspired by the ballet and it looked absolutely stunning on our beautiful bride!
Anita Benes, the talented designer behind Daalarna, is a fellow ballet lover. She explained the inspiration behind this collection:
"I have always been captivated by ballerinas. The amazing dancers move around on stage so effortlessly and gracefully yet there is an extraordinary amount of work, self-control and diligence behind each movement and smile. They are fragile yet strong, romantic yet determined. These characteristics inspired my latest collection BALLET."