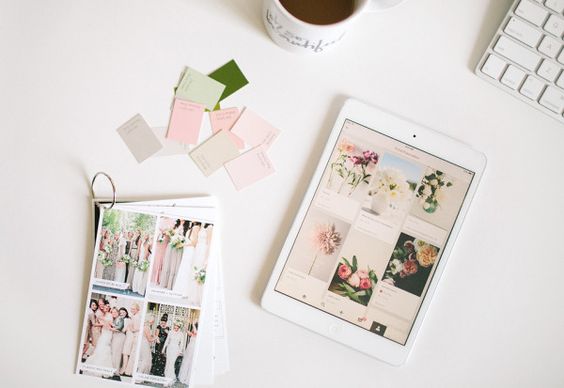 THE BEAUTIFUL BUDGET. I know we hate to think about it, let alone discuss it, but we also know it has to happen. Whether you plan to have an intimate wedding of 10 loved ones or a huge party of 200, we have some tips to help you out with the planning!
First things first! Who is paying for the wedding?
You need to decide how much you and your significant other have saved to go toward your wedding. Next you need to know who is contributing. Are both parents, grandparents willing to put money in? If so how much are they are willing to give?
Alright, so we've figured out how much you have to create this perfect day of yours the excitement begins!
Here is a little breakdown of typically where your money goes. Keep in mind everyone is different on what they believe is the most important on where to spend the most and least amount of money.
Venue: 35%
Ceremony: 3%
Attire: 12%
Flowers/Decor: 10%
Entertainment 5%
Photography/Videography:12%
Food/Drinks: 12%
Wedding Planner: 8%
Invites:3%
Now we have the breakdown, so here are a few things to consider to help you stay within your budget.
Guest list size
Location
Time of year for the wedding
Buffet dinner
Borrowed decor
Lets be honest, most of the time you have your phone on you. So you can't make an excuse here. WEDDING APPS LADIES! These can be so helpful and easy to use!
Pinterest: Create a wedding board for loads of inspiration
Style Me Pretty: Amazing images for inspiration and lists of vendors
WeddingHappy: Creates deadlines for every task on your to-do list, helps you stay on budget and stores all your vendors' contact info in one place.
Etsy: Great for gifts, wedding toppers, decor, etc.
TheKnot: All things wedding! Helps with the whole planning experience!
Now get started! The budget and planning of the wedding should be enjoyable & stress free! Have fun!!