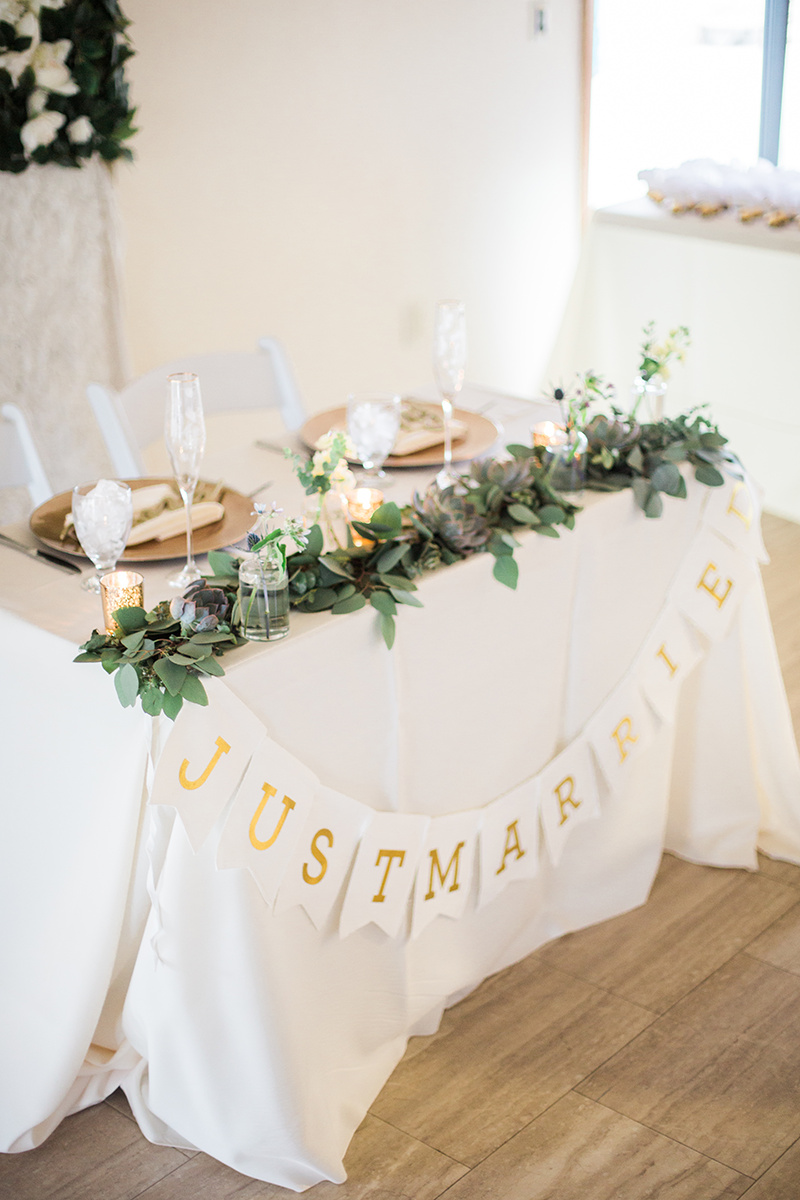 Ahh head tables! There are many ways of creating one!
Keep it traditional! Have your amazing wedding party by your sides facing all your guests. If you want to create a bit of separation you can add beautiful labels or floral decoration to the back of your's and your groom's chairs.
Lovers loveseat - You get to share with your new hubby! This is where you can have fun with the seat you choose, possibly something comfy or outrageous that stands out! What matters most is that seat brings you that much closer to your husband & what could be better then that.
Keep it intimate - The sweetheart table, that's right just you & your man! This way you get the dinner period to be close together to really enjoy the moment just you two.
Simple is always a good idea - Sit at a table with your family or friends & keep it more as a casual dining set up with no established head table.
Family Table - If you have a kids & want to enjoy your dinner with them, create a table just for you!